Description
Details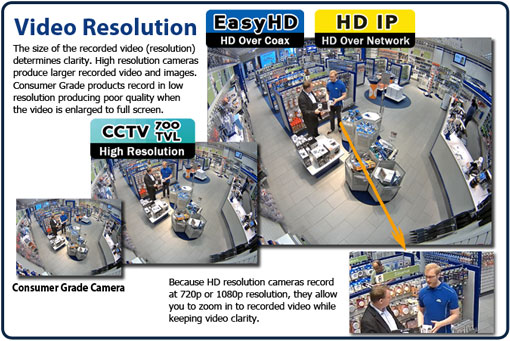 8 Channel Tribrid DVR that allows 3 different CCTV video signal types to be recorded on one recorder:
Up to 8 analog CCTV Cameras up to 960H Resolution
Up to 2 IP Cameras up to 2 Megapixel 1080P Resolution
Up to 8 Easy HD Cameras 2 Megapixel 1080P Resolution
Save yourself from costly upgrades in the future and purchase this Tribrid DVR to accommodate all the latest camera technologies that are here to stay. Not only can you upgrade to 1080P cameras, you can also keep your older BNC standard definition cameras recording on the same machine. You can record any combination of the above cameras totaling up to 8 cameras, or you can record a total of 8cameras of the same type. Note this DVR supports a max of 2 IP cameras.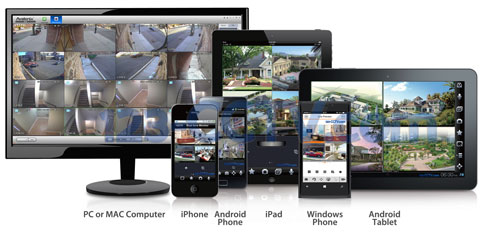 Features:
Tribrid DVR technology supports HDCVI, IP, and Analog cameras
H.264 Video Encoding with Dual Streams
Multiple recording resolutions

2 Megapixel or 1080P
1.3 Megapixel or 720P
960H
D1
CIF

Records up to 2 IP network cameras and 8 HDCVI cameras up to 2MP resolution
Real Time Live Viewing in high definition for cameras on DVR, iPhone, Android, iPad, Tablet, PC or Mac Computer
Auto IP Camera Detection using Avalonix cameras to easily configure cameras on the same network
HDMI Output for High Resolution view on a HDTV or Computer Monitor
Central Monitoring Software for remote viewing via Windows or Apple computers
Live Monitoring and video playback on Smartphones including iPhone, iPad, and Android based phones and tablets
Motion activated recording or schedule based recording
Allows for remote backups to a NAS, FTP, windows computer, or mirroring to another NVR recorder
Easy video off-load to a USB drive or optional DVD burner
Supports 2 SATA Hard Drives up to 4 TB each
3D PTZ Control: easy control/targeting of our PTZ cameras, and easy preset/tour setup from DVR
Allows up to 20 simultaneous users to view or playback video remotely
Includes:
1x 8 Channel Tribrid DVR
1x Power Adapter
1x Software CD
1x Terminal Block
1x Mouse
Specifications:
| | |
| --- | --- |
| Recording Frame Rate: | 1080P (1-15fps), 720P, 960HD, D1, 2CIF, CIF (1 - 30fps) |
| Resolution: | 2MP 1080P (1920x1080), 1.3MP 720P (1280x720), 960H (960x480), D1 (704x480) |
| Drive Capacity: | 2 SATA HDD |
| Video Inputs: | 8 BNC (combined for Analog & EasyHD cameras) |
| Ethernet Ports: | 1 x RJ-45 Gigabit Port |
| Video Outputs: | 1x VGA, 1x HDMI |
| Audio Inputs: | 4 RCA |
| Audio Outputs: | 1 |
| USB Ports: | 2 |
| e-SATA: | N/A |
| Internal DVD Burner Support: | No |
| Smart Phone Access/Push Notification: | Yes |
| Motion Activated Recording: | Yes |
| PTZ Control: | Yes |
| Simultaneous Remote Users: | 20 |
Additional Info
Reviews